2018 JERAA Conference
About this page
The Media School of the University of Tasmania is proud to host the annual conference of the Journalism Education and Research Association of Australia, December 3-5, 2018.
Conference Organisers
Dr Claire Konkes (claire.konkes@utas.edu.au)
Dr Donald Reid (donald.reid@utas.edu.au)
Conference Venue
The venue for the 2018 JERAA conference is the majestic Hunter Street campus of the University of Tasmania's School of Creative Arts, situated in the centre of Hobart's historic and vibrant waterfront district.
---
Conference Theme
Journalism from the margins to the mainstream
We invite presentations examining and critiquing the way marginalized voices
are included and incorporated into the mainstream narrative. This includes new ways of
seeing and storytelling; the possibility for inclusion in a divided world; and the interplay
between regional and central seats of power within the mediascape.
We invite abstracts exploring, but not limited to, the following ideas:
• The changing role of the mainstream media in the age of cultural and technological individualization
• Journalism training: preparing the generalist or upskilling the specialist?
• The place of objectivity, fairness and balance in a world of polemic journalism
• The role of affect in reportage
• Negotiating the future of journalism in the shadow of A.I.
---
Keynote speakers and guests

Professor Stuart Allan
Professor and Head of the School of Journalism, Media and Cultural Studies (JOMEC) at Cardiff University.
Professor Allan has published widely in journalism, media and cultural studies. He has authored seven books, the most recent of which is Citizen Witnessing: Revisioning Journalism in Times of Crisis (Polity Press, 2013), and edited eleven others, including The Routledge Companion to News and Journalism (Routledge, 2012; revised edition) and Photojournalism and Citizen Journalism: Co-operation, Collaboration and Connectivity (Routledge, 2017). His research has also appeared in numerous peer-reviewed journal articles and contributions to edited collections, and has been translated into several languages. He is a founding co-editor of the online journal Journalism Education (published by the Association for Journalism Education), and serves on the editorial boards of fifteen international journals, including Journalism: Theory, Practice and Criticism; Digital Journalism; New Media & Society; Media, War & Conflict; Communication, Culture & Critique; Text & Talk; Environmental Communication; Time & Society; Journalism & Communication Monographs; and Global Media and China.
Professor Silvio Waisbord
Associate Director of the School of Media and Public Affairs at George Washington University
Professor Waisbord is the editor-in-chief of the Journal of Communication and former editor-in-chief of the International Journal of Press/Politics. His recent books include News of Baltimore: Race, Rage and the City (edited with Linda Steiner, Routledge, 2017), Routledge Companion to Media and Human Rights (edited with Howard Tumber, Routledge, 2017), and Media Movements: Civil Society and Media Policy Reform in Latin America (with Soledad Segura, Zed, 2016).
Jo Chandler
Award-winning journalist and lecturer with the Centre for Advancing Journalism
Jo Chandler is Editor of The Citizen, and a professional expert and lecturer with the Centre for Advancing Journalism. She continues to file as a freelance for a range of publications. She is an award-winning journalist with 30 years experience as a staff reporter, senior writer, roving correspondent and freelance writer. Jo has filed from assignments in Africa, remote Australia, Antarctica, Afghanistan and, frequently over the past 10 years, Papua New Guinea.
She has earned numerous distinctions, including Walkley and Quill awards, the Bragg Prize for Science Writing, the George Munster Award for Independent Journalism and the ACFID Media Award. Her work covers science; environment; health; human rights; women's and children's issues; aid and development.
Formerly a long-time staffer at The Age, her freelance work over the past five years has featured in The Atlantic, The Monthly, The Guardian, ABC Radio National, Good Weekend, The Weekend Australian Magazine, Undark, Griffith Review, New Scientist, The Global Mail, BBC.com amongst others.
Matt Denholm
Award-winning journalist (The Australian)
Matthew Denholm is a multi-award winning journalist with 25 years' experience. For the past decade, he has been Tasmania correspondent for The Australian where his feature stories and profiles have been acknowledged at this year's Tasmanian Media Awards. He has previously worked for a variety of newspaper and online publications in Hobart, Sydney, Canberra and London, including Sky News, The Daily Telegraph, The Adelaide Advertiser and The Australian.
.
Adam Morton
Award-winning journalist (The Guardian)
Adam Morton is a PhD candidate in Journalism, Media and Communications, a University Associate at the University of Tasmania and a freelance journalist.
He is an experienced editor and reporter, with a particular focus on environmental issues, energy and politics. He spent 15 years working for Fairfax Media, mostly at The Age, where he was environment editor, society editor, Sunday Age deputy editor and a senior writer. He now writes for Guardian Australia and has contributed to Climate Home, the BBC and the Lowy Institute-published The Interpreter, among others.
He has won several journalism awards, including: the United Nations Association of Australia media award for environmental reporting (2009, 2010, 2016); the European Union-Qantas journalism award (2011); a Society of Publishers in Asia excellence in journalistic innovation award (with colleagues at the Sydney Morning Herald in 2017). His work appeared in The Best Australian Science Writing anthology (New South) in 2016 and 2017.
Alan Sunderland
Editorial Director, ABC
Alan Sunderland was in charge of editorial policies at the ABC 2013-2018, in a range of positions including Head of Editorial Policies, Director of Editorial Policies and, since 2016, Editorial Director.
He led a small team that provides editorial advice and editorial training, and a separate team that independently investigates and reports on editorial complaints.
Prior to taking on this role, Alan was a journalist with more than thirty years' experience at both the ABC and SBS.
Carol Altmann
Online magazine editor and journalist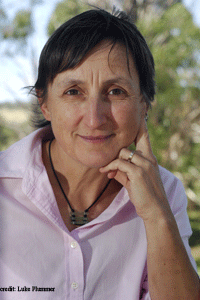 Carol Altmann is the author of three books, including After Port Arthur, which marked the 10th anniversary of the massacre.
She has been a political journalist and bureau chief with The Australian, state political reporter for The Adelaide Advertiser (where she got her nickname "The Terrier"), chief of staff at Adelaide's Messenger Newspapers and co-founder of online magazine Bluestone Magazine.
These days, Carol has turned her time and skills to exploring the opportunity in the digital landscape for local media and professional, independent journalism. Her website CarolAltmann.com provides her community in regional Victoria with a journalistic "eye on the city", in particular local politics and the environment.
---
Call for Papers
You are invited to submit a paper, abstract or panel proposal for inclusion in the 2018 JERAA conference. Papers, presentations and panels that reflect on the conference theme are encouraged but all submissions addressing journalism education and research will be considered.
For notes on submissions, including format, click here.
Submissions are via EasyChair. You will need to set up an EasyChair account if you don't have one.
Key Dates
Call for papers, abstracts and panel proposals opens: Friday 11 May 2018
Abstract and full papers submission deadline: Friday 6 July 2018 EXTENDED NEW deadline: Monday 16 July 2018
Notifications of acceptance: Wednesday 15 August 2018 Friday 24 August
Closing date for early bird registration: Sunday 30 September 2018
Closing date for standard registration: Wednesday 31 October 2018
Closing date for late registration: Friday 30 November 2018
---
Registration and Pricing
Print versions will be available at the Conference
Please let Claire.Konkes@utas.edu.au know if you have any questions about the draft program
Here are some questions to ponder before registering:
Do I want to join JERAA to take advantage of the member prices? Click here to join JERAA (opens a new page).
Am I interested in going to dinner (see below)?
Do I want to be in Hobart on Sunday to visit MONA?
| | |
| --- | --- |
| Early Bird (now closed) | Cost |
| JERAA Executive | complimentary registration |
| JERAA member | $499.00 |
| Non Member | $579.00 |
| Student | $359.00 |
| Standard | |
| (1 October to 15 November) | |
| JERAA member | $559.00 |
| Non Member | $659.00 |
| Student | $399.00 |
| Late | |
| (after 16 November) | |
| JERAA member | $599.00 |
| Non member | $739.00 |
| Student | $449.00 |
| Day rate | |
| JERAA member | $299.00 |
| Non member | $349.00 |
| Student | $199.00 |
---
Networking Events
Sunday afternoon: We're heading to MONA
At 1.15pm, we will be heading upriver to one of Australia's iconic museums via the MONA ferry (rain, hail or shine). We will catch the 6pm ferry to be back in Hobart in time to freshen up before dinner. (Bookings for the 1.15pm ferry and museum entrance can be made in the registration portal).
If you can not make the 1.15pm ferry, you might consider the 2.30pm ferry as a second option. Please let the organisers (Claire.Konkes@utas.edu.au) know to make a different booking.
Monday night: Welcome to Hobart
Join us on Monday night at our new Media School in Salamanca Place in the heart of Hobart's cultural presinct. Light refreshments and a chance to catch up before heading out to dinner at one of the great restaurants and bars in easy strolling distance.
Tuesday night: Conference Dinner
Come along to the Tasmanian Museum and Art Gallery. Come along to drinks in the Courtyard, be tempted by an optional private tour of one of the exhibits and then head into the Main Gallery for dinner.
Map
The conference, social events and suggested accomodation are all a pleasant walking distance
Accommodation
The conference organisers can recommend some nearby hotels and these are listed here. Hobart has a wide variety of accommodation styles and options to suit a range of budgets, so feel free to explore and check rates online.
The Hotel Grand Chancellor Hobart is situated on the Hobart Waterfront and is a short walk to the conference venue on Hunter Street.

Offering conference guests the UTAS corporate rate:

$200.00 per night (Mountainside rooms)

$235.00 per night (Harbour View rooms)

Mention University of Tasmania conference at time of booking: email reservations@hgchobart.com.au or phone +61 3 6235 4535

The MACq01 on Hunter Street is across the road from the conference venue. Hobart's newest hotel, the MACq01 combines luxury, leading-edge design and stunning views of the Derwent River.

Offering best available standard rate:

From $250 per night

Book online at MACq01

The Ibis Styles Hotel at 173 Macquarie Street is situated in the heart of Hobart's CBD and offers competitively priced accommodation.

Offering conference guests the UTAS corporate rate:

$140.00 per night (standard king)

Book online via this booking portal.

The Salamanca Wharf Hotel in Salamanca Place lies in the heart of Hobart's hospitality quarter and is a short walk to historic Battery Point as well as the conference venue.

Offering conference guests the UTAS corporate rate:

$200.00 per night (premium apartment)

Mention University of Tasmania conference at time of booking: emailinfo@salamancawharfhotel.com or phone 03 6224 7007